There are no bad experiences
This is where the blog posts of Birthe Christiansen from the BCM Academy GmbH, our subsidiary, will be published.

What do BC managers, crisis managers and a specialist consultant for hygiene and disinfectants have in common? For a long time we were admonishers & warners, but many a person did not want to listen...



 
We conducted this interview by telephone.

Birthe: "Carsten, what exactly is your job?"

Carsten: "There is no such thing as a "normal" working day. My working days are an exciting mixture of customer appointments and days when I am in the office. I work out offers and concepts and prepare profitability calculations. I have 3 colleagues in charge, whom I support with my experience. We are a service provider and offer a wide range of articles concerning hygiene in our rental service. For example, we provide our customers with hand drying, soap and disinfectant dispensers, but we also offer dirt-trapping mats, fragrance dispensers and hygiene boxes for the WC rooms. The rental service has the advantage that we are responsible should something not work. After an information of our customer, a mechanic comes immediately and fixes it. The consumables such as soap and disinfectant are delivered partly automatically or on demand.

Personally, I see myself as a technical advisor and I don't want to talk people into anything, I want to convince them with arguments. I try to show them that I am more of a "mediator", who is sometimes closer to them than to my company, which after all has to earn money with it. If I manage that you don't see me as a "representative" or "salesman", it often becomes a great cooperation, which is then really fun!"
Birthe: "What industries do you serve?"

Carsten: "In short: All of them. Fortunately, our products are needed everywhere for me. That means from hospitals, doctors' surgeries, the catering industry and hotels to offices and manufacturing companies - everything is there.
"The first change came with sustainability!"
Birthe: "What is your impression of the equipment of companies with hygiene articles before the corona virus became a topic?

Carsten: "In certain industries there are specifications, such as skin protection plans. Here I help customers to ensure that they meet their requirements.

Other customers, such as traditional office businesses, often classify such solutions as "C products". As long as these companies exist, there are "any" solutions. It was often more work for me to make myself "heard" or make an appointment with such customers - arguments such as "sustainability" or "better standards" did not have much effect here.

The first change about 5 years ago came exactly through the topic "sustainability". Since then, it has become more and more important for companies to take up the cause. I was then able to use this to better convince them of one or the other new concept.

In a similar period of time, however, there have also been conspicuous waves of demand whenever certain new pathogens have made headlines. The hygiene standard should then be raised at one or the other company. This was noticeable, for example, with swine flu and bird flu.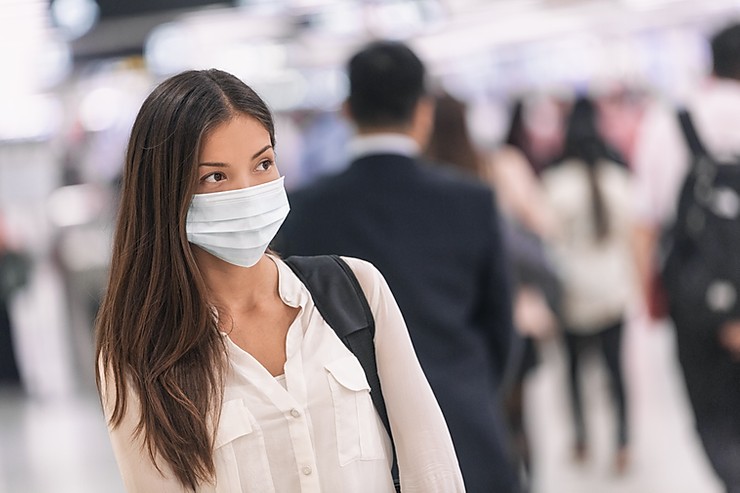 For appointments I like to ask for a "crime scene inspection"!
Birthe: "How do you react when you point out weaknesses?"

Carsten: "When I get an appointment for a performance, I am happy and take the opportunity to be heard. Usually the conversation partners plan 30 minutes ... what should be discussed about hand cleaning, hand drying and hygiene. But sometimes I only leave after 1.5 hours and get a big thank you, because there are already many tips and ideas from the conversation. The customers are rather grateful if we can improve something. And since the own knowledge often convinces most, I like to ask for a short "crime scene inspection" and ask what the conversation partner notices himself and ask him about his wishes or ideas".
"Everyone wanted hand sanitizer..."
Birthe: "When did you notice this year that the topic of disinfection became more exciting for your customers?

Carsten: "January is usually one of the quieter months for us. This year was different. In the middle of January it already started that the inquiries rose. Really violently it became in the middle of February. First and foremost, everyone wanted hand disinfectants and suitable dispensers for all kinds of areas: WC rooms, canteens, coffee corners, reception halls and so on. Also more in demand than usual were surface disinfection solutions, for example for toilet seats".

Birthe: "How could you withstand the onslaught that followed?"

Carsten: "When it became clear to us that it would be difficult to meet the extreme demand for disinfectants, we took immediate action. We had to explain to new interested parties for disinfectant solutions that it was not possible to deliver immediately in the current situation. After all, we have contractual delivery obligations for our existing customers.

Then things happened very quickly - the manufacturers were no longer allowed to deliver to the trade, or only to a very limited extent. Hospitals and medical facilities understandably have absolute priority here.
"From niche product to absolute hit!"
Suddenly there was also a very strong demand for free-standing and flexibly erectable columns for reception halls and entrances. We could no longer meet the demand with our standard product. From niche product to absolute hit! So we found other manufacturers with whom our products are compatible to meet the demand.

In the meantime, no virucidal disinfectant is available for the trade - but all customers and interested parties understand this. Fortunately, the classic hand soap is still no problem and available in the usual way."

Birthe: "You also offer hygiene containers for ladies' toilets and the service includes cleaning and disinfection. How does that work in times of shortage of disinfectants?"

Carsten: "Here I have to explain briefly that these boxes used to be called "Ladycare", we have renamed the product and it is now called "Hygienebox" because they are also placed in many a gentlemen's toilet. Here too, liners, nappies and, in times of diversity, monthly hygiene are disposed of.
A natural substance is suitable for bactericidal disinfection: camphor
Bild: Kampfer, Quelle: Shutterstock - lizenzfreies Bild

These boxes are disinfected, but the aim is to destroy bacteria. After emptying and washing the boxes we use a hygiene gel. This consists partly of natural products such as camphor. This has an antiseptic effect and binds odours. These antibacterial disinfectants are still produced and supplied in sufficient quantities for the trade."

Birthe: "What do you think will change for you after the time of the Corona virus?"

Carsten: "I don't think we will be able to complain in business terms. I think everyone is now sufficiently sensitised to the hygiene in the washroom. Companies will probably be more proactive and anticipatory in using and storing such items even in quieter times."

Birthe: "In another blog post, I thought about desk sharing in the post-Corona era. Do you offer kits for employees for disinfecting cleaning of keyboards or shared areas?"

Carsten: "Our resourceful product department will certainly think about such solutions. As market leaders, we often come up with new ideas and offer solutions that stand out from the rest. Whether through our own market research or through suggestions from other manufacturers, with whom we then work out new products together.

For example, we once developed a door handle with plastic tubing. This "endless" plastic hose then continued to stretch after the door handle was used. This did not catch on, perhaps also for reasons of sustainability. I would rather have a disinfectant dispenser in front or behind the door. For shared workstations, it's better to put the mouse & keyboard in the personal roller container."

Birthe: "What is your personal interim conclusion at the moment with Corona?"

Carsten: "From my point of view we don't make bad experiences, we make experiences and that in good and bad times. We're learning a lot right now, each of us individually, but also we as a society and community.

This crisis has many sad, tragic and negative aspects - but there is also the other side of the coin. We are dealing with ourselves, with "more real" things.
"Maybe some supervisors will be surprised about the productivity in the home office and trust the employees more!"
Furthermore I believe that our welcoming culture could change permanently. The handshake could give way to the "foot kick" or the "elbow check". Probably people will also sit less on public or communal toilet seats. People will also wash their hands more in normal times.

And another important point - you've already heard it out: I live sustainability, both personally and with and on behalf of CWS. For these reasons, I hope that the home office will become more established. Perhaps many a manager will now be amazed at the productivity and trust the employees more. We would relieve the environment through many a commuter, who could save on commuting to work, and companies could reduce their rental space and also save money".

Birthe: Thank you very much for taking the time. How can you be reached if you are interested or have further questions?

Carsten: "Gladly! The best way is by mail at​ Carsten.Gieseke-Mayet@cws.com."
Back